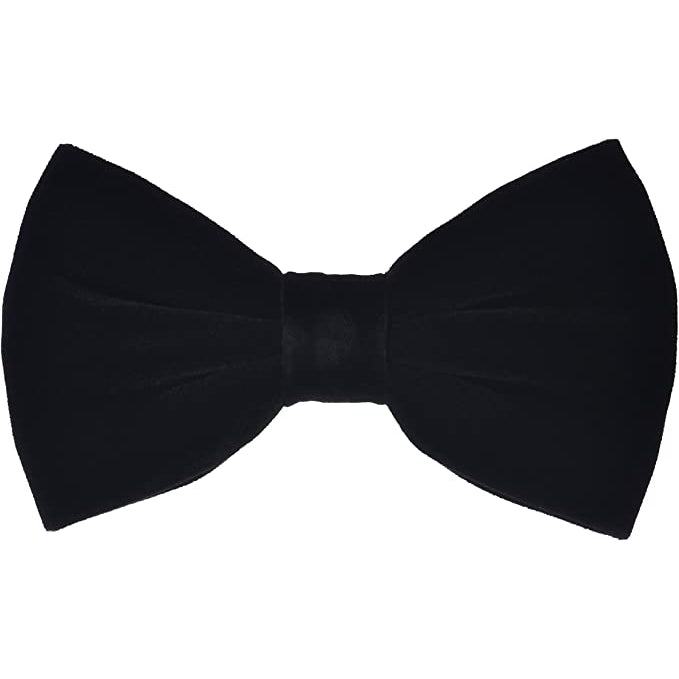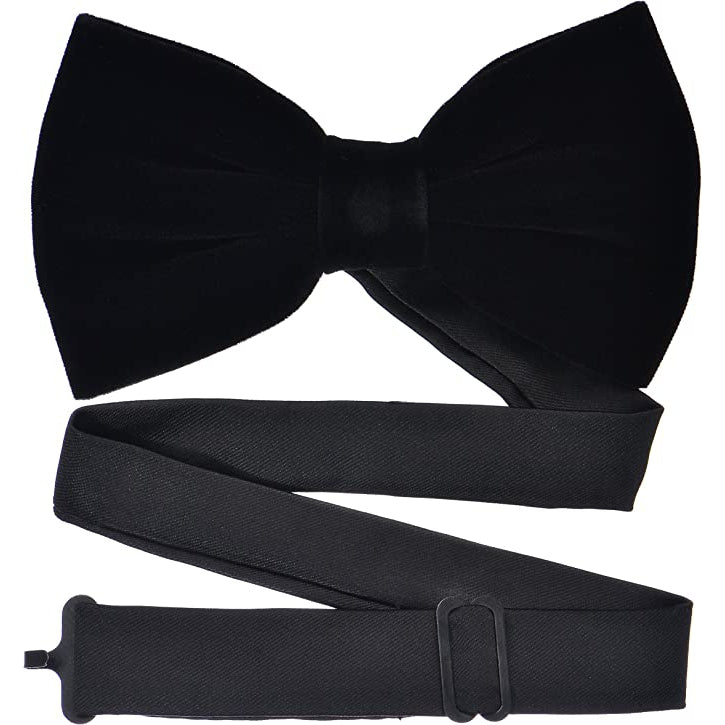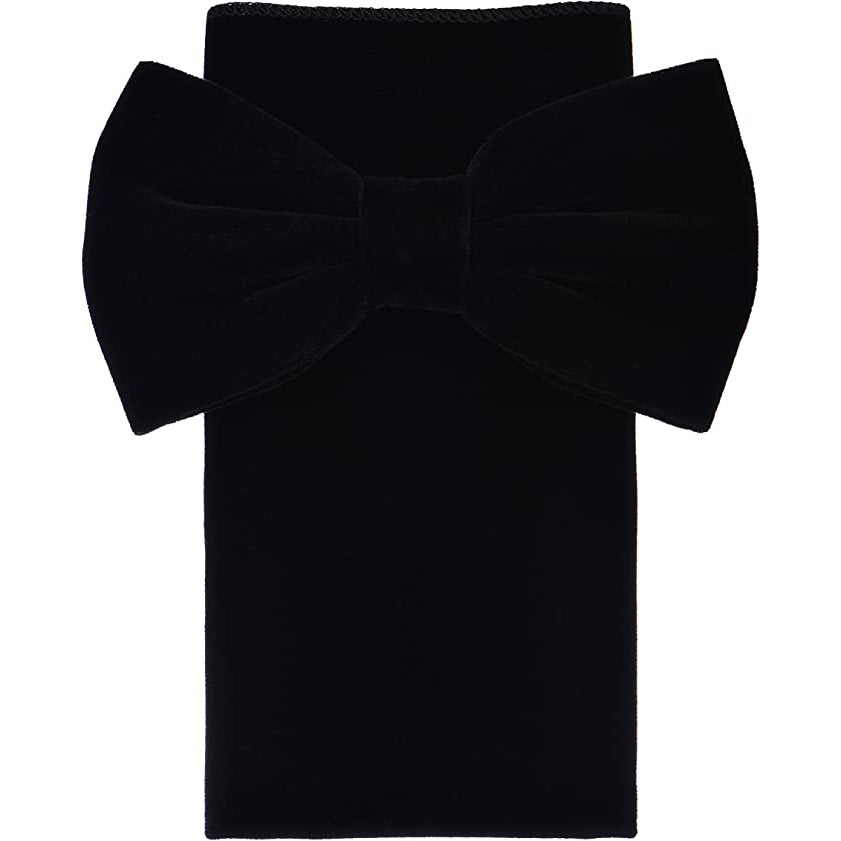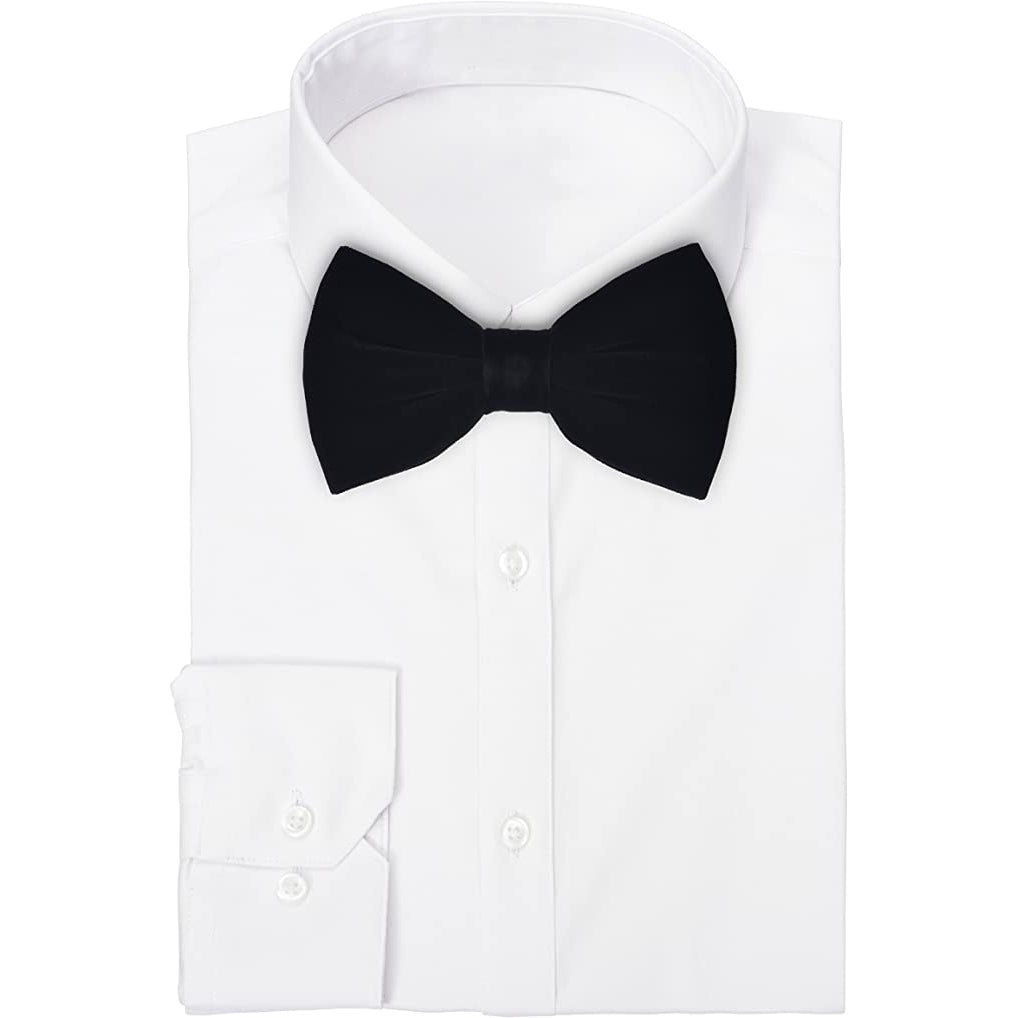 Black Velvet Bow Tie and Pocket Square Set
Description
Features:
Satin,Velvet
BE SMOOTH. Made from 100% velvet, this gorgeous bow tie is so smooth and so luxurious that it's easily capable of making any ensemble look all the more sophisticated.
WELL-MATCHED. Bow ties and pocket hankies go hand-and-hand, of course, and this bow tie is no exception. It comes complete with a matching pocket hanky so that each accessory can perfectly bounce off of the other. The pre-tied bow-tie measures 4.25'x2.25' and is adjustable to fit neck sizes between 12" and 19". The pocket hanky measures 8'x8'.
BE DIFFERENT. Everyone wears silk and satin, but the rich texture and hand of velvet takes accessorizing to a whole other level, one that will make you truly stand out in a crowd.
HAVE STAR POWER. Don't take our word for it, though; look to cultural icons like George Clooney and Jay Z or to film powerhouses like James Bond to see how crisp and how cool velvet bow ties and pocket hankies can look.
WEAR IT ANYWHERE. If you're committed to not limiting yourself to silk and satin, then why impose limits on how you wear your velvet? As perfect as this bow tie is for weddings and proms, and for holidays and special occasions, it also looks great worn with just a dress shirt and a pair of jeans for classy yet casual look.
Shipping Info
Standard delivery time for orders within the U.S. can be between 1-5 business days. Delivery time varies depending on your location within the United States. Express shipping options are available on checkout.
Return Info
We will gladly accept the return or exchange of any unworn, unaltered garment with tags intact within 30 days of purchase.
Black Velvet Bow Tie and Pocket Square Set