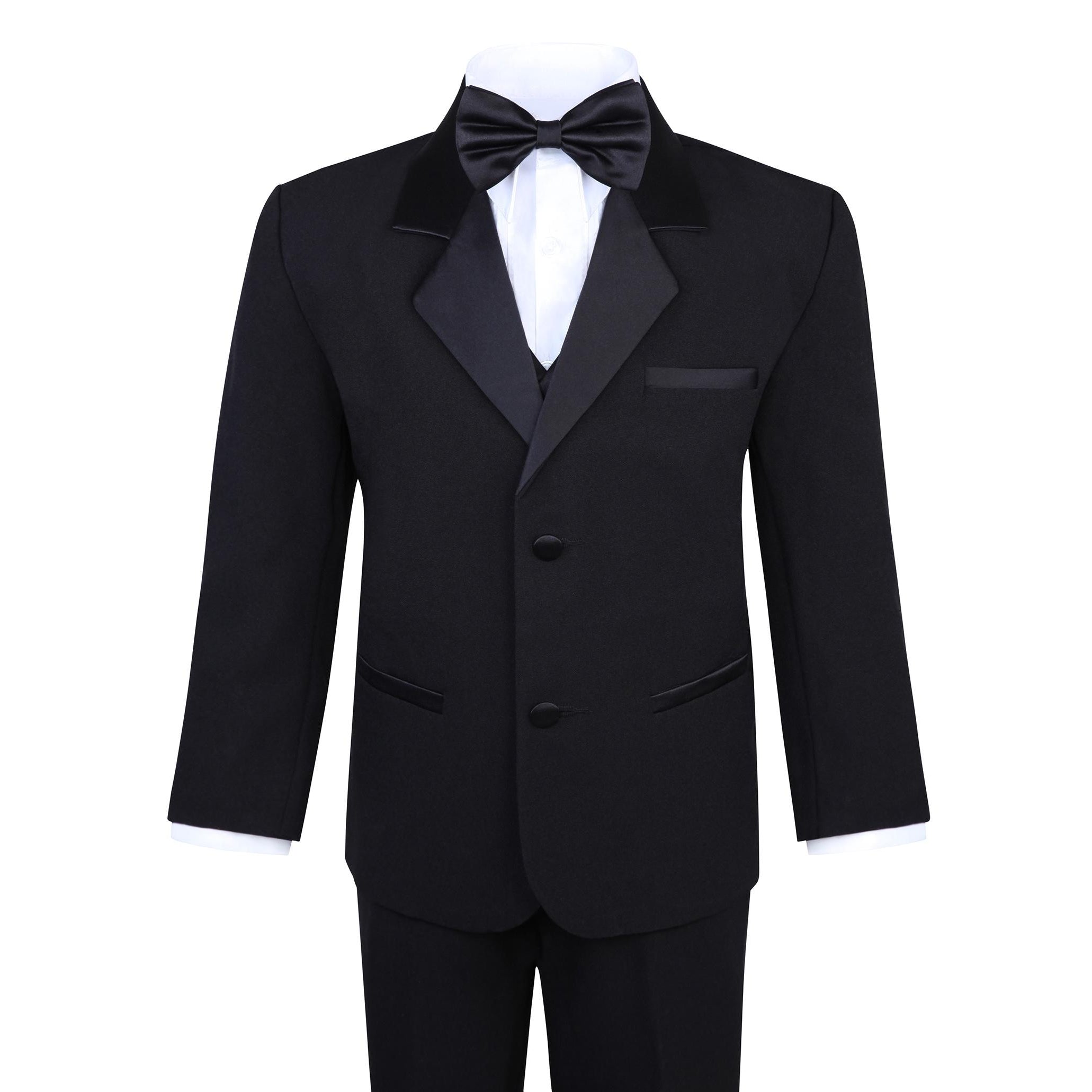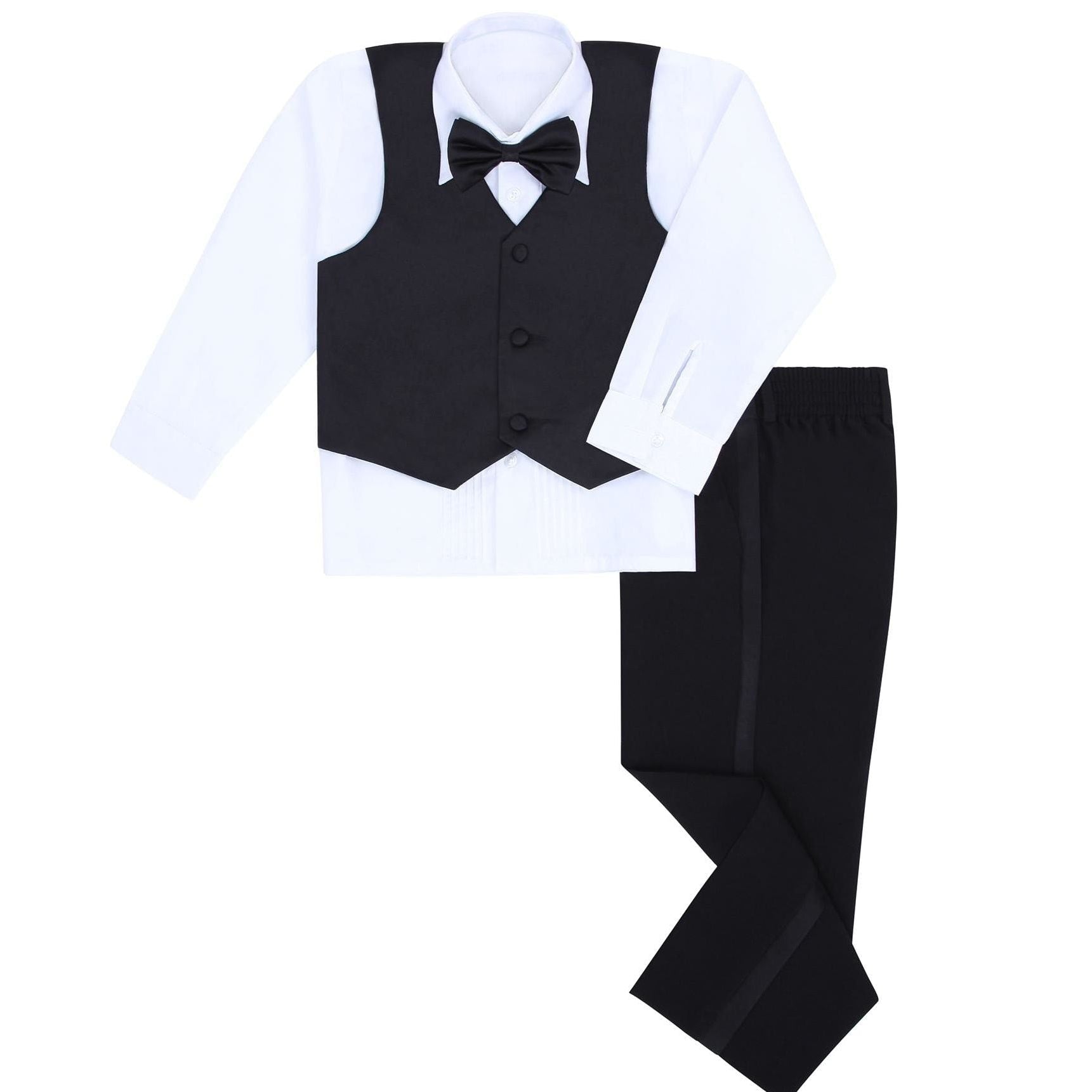 Boys 5 Piece Tuxedo Set - Includes Formal Jacket, Pants, Shirt, Vest & Bow Tie - Black
Description
Color: Black
Features:
THE WHOLE PACKAGE. Including everything a boy needs to look his most dignified—a tuxedo jacket and pants, a tuxedo shirt, a formal vest, and an adjustable pre-tied bow tie—this five piece boy's tuxedo set is a super convenient alternative to having to shop around for each garment separately.
A HANDSOME TUXEDO. The fully lined, notch-lapel jacket has a classic two button single-breasted front and a satin lapel for a sophisticated shine, while the pants have elastics on the side to ensure a good fit even as your child grows. Both the jacket and the pants are made from 100% polyester for comfort, durability, and easy maintenance.
CLASSIC FORMAL SHIRT. With a pleated front and a laydown collar, the tuxedo shirt is perfectly adherent to the core aesthetic of men's formal fashion. And as it's made from a blend of 80% polyester and 20% cotton, it's also soft, strong, and breathable—perfect even for all-day wear.
A WONDERFUL TUXEDO VEST. Packing a little bit of shine and a whole lot of sophistication, the included vest is 100% polyester with a satin finish and is fully lined.
FORMAL BLACK, A TIMELESS CLASSIC. This set includes a black bow tie and vest.
Details: The transformation from boy to gentleman is easy with this handsome boy's tuxedo set. Complete with a single-breasted notch lapel jacket with satin accents and a matching pair of tuxedo trousers, a classic pleated white tuxedo shirt, and a color-coordinating satin-finish vest and pre-tied adjustable bow tie, it features almost everything required for a finished formal look. Whether you choose the clean and uninterrupted style of a pure white tuxedo and accessories, or the contrast of black and white worn together, this sweetly sophisticated tuxedo set will make even the most excitable and energetic boys look like elegant young men.
Binding: Apparel
Shipping Info
Standard delivery time for orders within the U.S. can be between 1-5 business days. Delivery time varies depending on your location within the United States. Express shipping options are available on checkout.
Return Info
We will gladly accept the return or exchange of any unworn, unaltered garment with tags intact within 30 days of purchase.
Boys 5 Piece Tuxedo Set - Includes Formal Jacket, Pants, Shirt, Vest & Bow Tie - Black